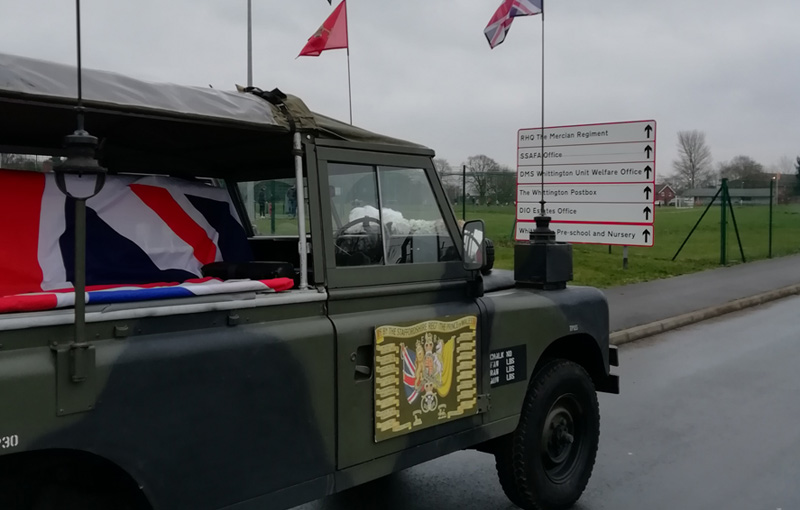 Recently having to arrange the funeral of my veteran husband, I was delighted to hear of the services
of Colin with his Regimentally badged Landrover.
He was kind, courteous and very respectful at this very difficult time and I couldn't fault his service delivery.
I would highly recommend Colin to add those extra touches when arranging a 'Celebration of Life'.
Memories are there to keep, and you know that your loved one has arrived in appropriate style.

Once again thank you
Regards,
Pauline Minshull

Call us on
07786 068673
07807 429337 
Contact us by filling in the form